Camping is one of the best ways to spend quality time with family and friends. It is an inexpensive way to have fun. You have to make a list of camping essentials to manage your camping tour. Whether you hope for your backcountry adventure or simple car camping, you require family camping essentials.
In this short guide, we gather some of the essential camping gear you will need to pack for your next family camping. It is a camping essentials list for the family.
Bug Repellent:
It is the most camping essential because if you don't have this gear, you cannot keep away from different types of bugs. Especially, kids are very sensitive, and they can't spend a fun time if bugs hurt them. In simple words, you say that it is one of the most important camping essentials for kids.
Make sure that you also put anti-itching cream in your camping bag so that you can apply it after insect bites. The important thing to remember is that most bug sprays contain high levels of chemical DEET, which is not good for kids' health. Therefore, it is important to talk to the pediatrician before using any product.
Sleeping Bag and Pillow:
The packable sleeping bag is also one of every camper's most important family camping essentials. Even if the weather forecast seems hot, woody or mountainous areas can have temperature drops of 20 degrees, especially at night. Along with the sleeping bag, a pillow is also necessary. Otherwise, you could be facing a rocky's night sleep.
Kitchenware:
Cooking at the camping site can be fun, so don't forget to take your functional outdoor kitchen along with you. Collapsible bowls, plates, eating utensils, cast iron, or other high-heat-safe pots and pans are the most important kitchen items you need on the camping site.
A Coleman camp stove helps you cook your food easily instead of cooking over a campfire. Kitchen tools are the most important family camping essentials you require, especially when you need to spend several days on camp.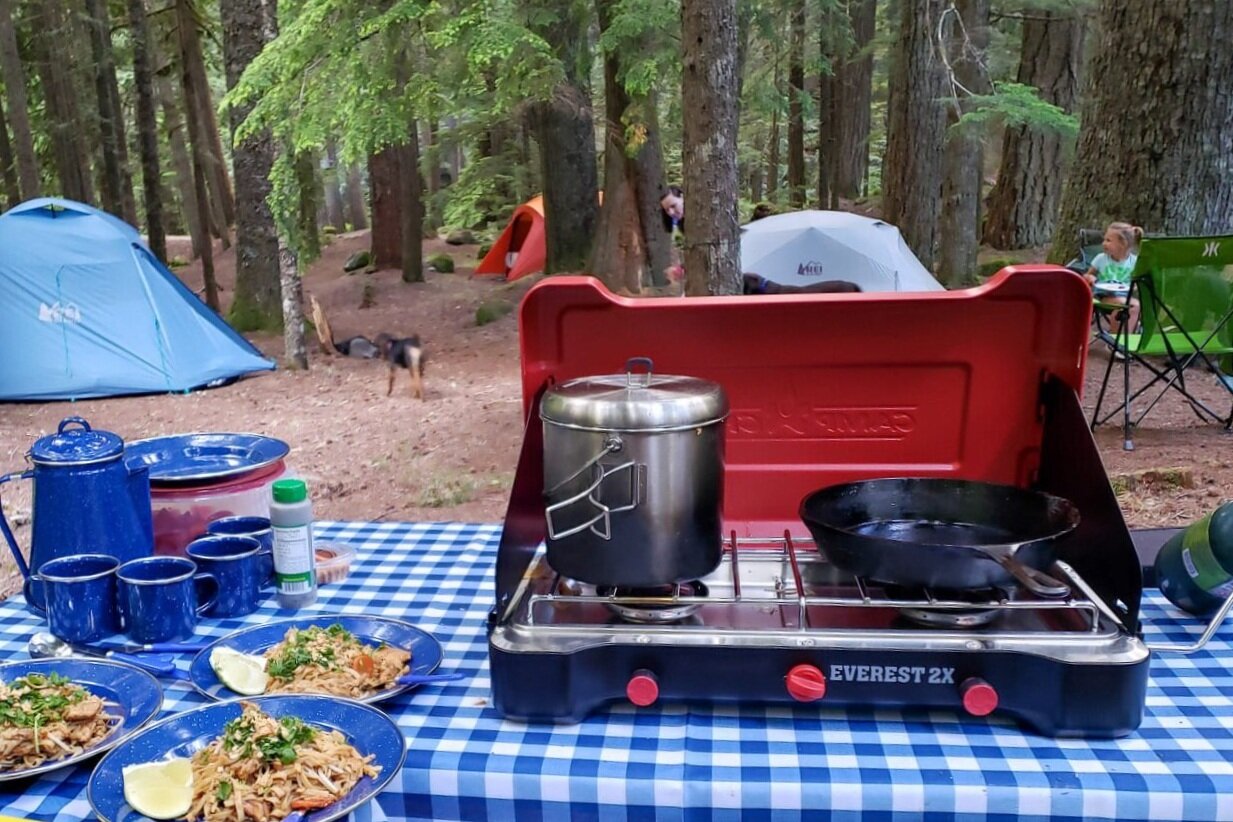 First-Aid Kit:
When you select the camping site, where you find great hiking spots, biking options, fishing, and other outdoor romps, a first aid kit is important to pack in your camping bag. Especially when kids are your camping partner, be prepared for bumps and cuts. So a first aid kit is a very important family camping essential.
Flashlights and Lanterns:
Bring different flashlights and some extra batteries with you to your campsite. You can also consider buying camping lanterns because they shed more light in every direction and stand independently. Furthermore, it is the easiest way to see in the dark, so bring many flashlights, which will help you to play cards or various board games at night.
Tent:
The tent is also one of the most important family camping essentials. Before packing your tent of last year, thoroughly check the condition of your old tent. A good quality tent will protect you from different weather conditions. Therefore, don't forget to put a tent in your camping bag.
Campfire Supplies:
Pack the matches in a plastic bag or wrapped in foil to keep them out from moisture and put it in your camping bag. You also required dry firewood and dry newspaper for a campfire. Many grocery stores sell firewood throughout the summer, so buy these fire essentials from those stores and safely pack them for your campfire.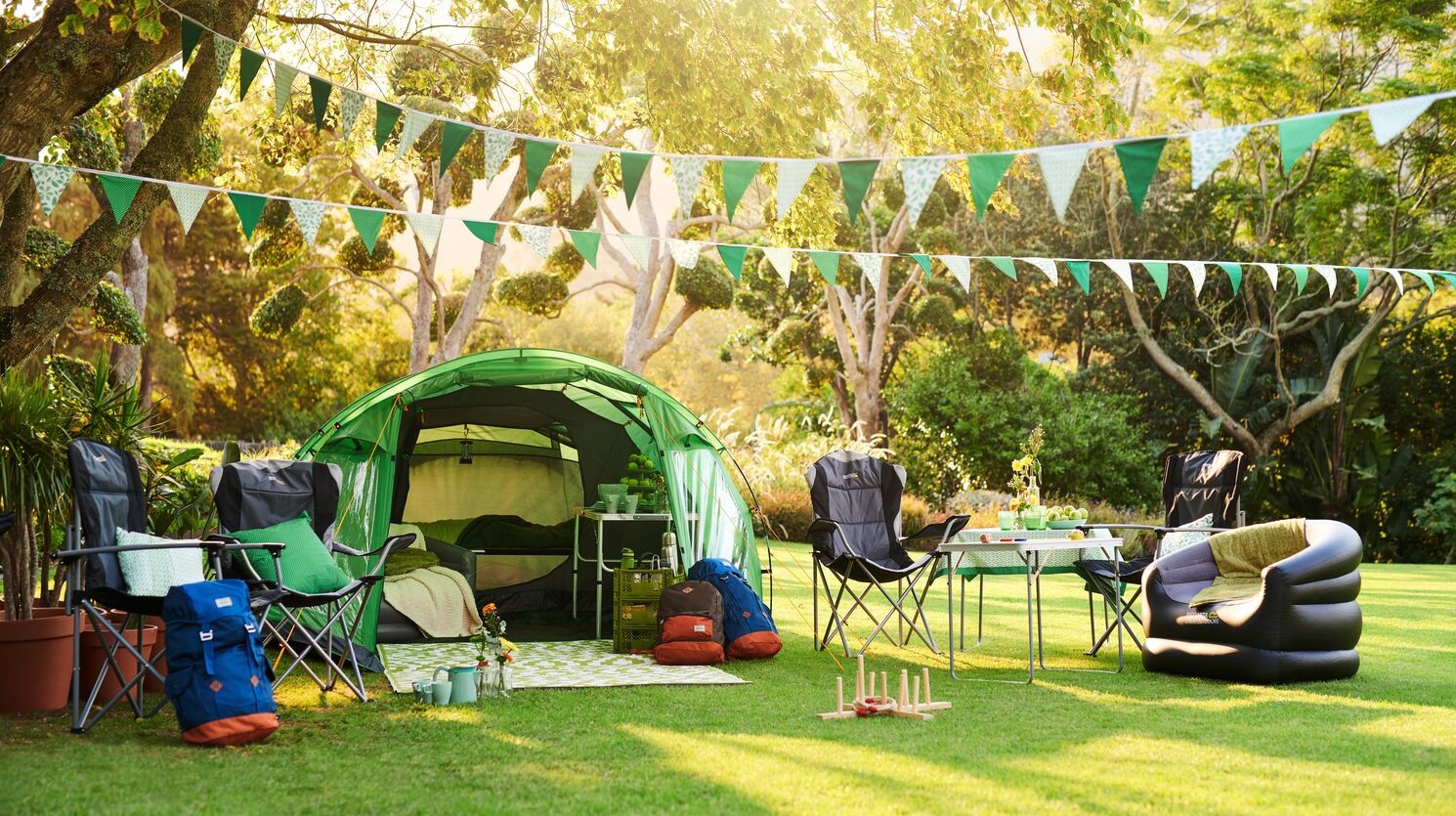 Read more articles: https://www.shinevista.com/
Canned Food and Bottled Water:
You can buy a water filter to purify running water, but gallons of bottled water or water jug for different uses are more inexpensive. It is better to take bottled water with you when you have your family from home, especially when the campground does not have running water. Furthermore, bring plenty of nonperishable food with you to your campsite. It will stay cool and safe in cans until you are ready to cook and eat it.
Air mattress or Sleeping Mat:
These are family camping essentials, especially when your kids are with you. Although you are an experienced camper and you don't need an air mattress, cot, or sleeping mat, you want comfortable sleep for your kids. Therefore, it is very important to take one of them.
Toilet Paper:
Many camping spots have fully functional bathrooms with all requirements including, running water, flushing toilets, and shower stalls. However, keeping your supply of toilet paper is much smart choice. Furthermore, bring your toothbrush with toothpaste, soap, shampoo, and an alcohol-based sanitizer, so you don't face any problems if there is a rush in the camp bathroom. You also take eye care supplies and other toiletries you think you will require.
Conclusion:
These are the most important family camping essentials that you need to pack with you when you are camping with your family. You can take all the important camping gear with you to avoid trouble at the campsite. Especially if you have kids, it is more important to pack every necessary camping gear. Plan ahead and first make a checklist of camping essentials so you will never forget any important camping gear. Finally, you should find coupons for camping essentials that will help you save a lot of money when buying camping essentials for your camping trips.